Interested in joining our Rapha Journey online community? This journey is an exploration of greater wholeness and/or deepening relationship with God, and its a journey better walked with others. You can ask questions, swop ideas and share successes on the forum, or just learn from others' contributions. And you will get a free monthly audio as well as discounts on resources. Everyone is welcome. Sign up for a month and see how you get on… Or for a year and get a discount.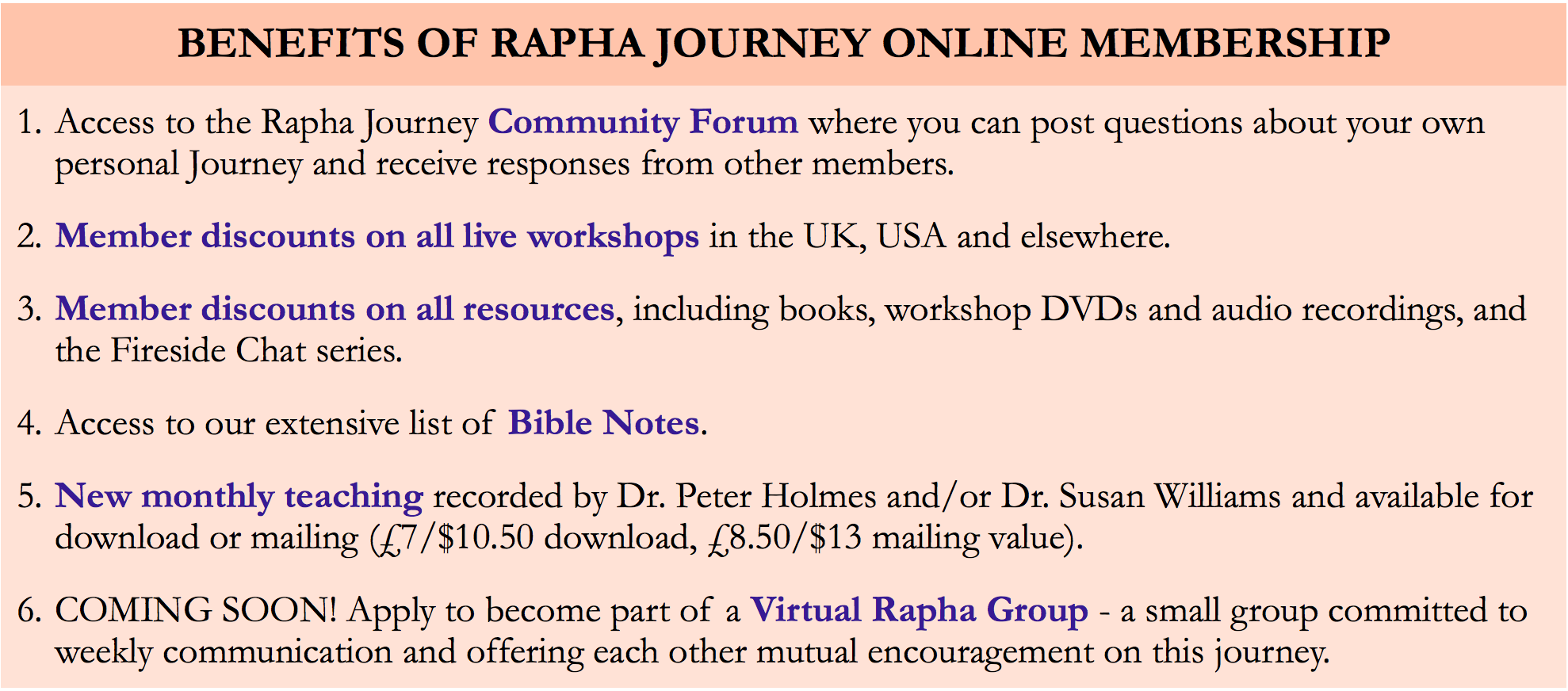 Monthly memberships have a recurring monthly subscription payment that is processed through PayPal.  These membership options require a PayPal account to complete. If you do not have a PayPal account it is very easy to set one up.  If needed, here are some instructions we have written that might be helpful.
You are able to cancel your monthly subscription anytime through your PayPal account or emailing us at membership@raphajourney.com.  Details and instructions for canceling your membership can be found here.
Yearly memberships are purchased in full for one year.  You will see they are discounted from the monthly price.  These plans will not renew automatically and can be purchased without requiring a PayPal account.
If you have any difficulty with these forms of payment, please contact us.
 *Please note if you would like to pay in US dollars or Euros we have a currency converter to the right at the top of the sidebar.